If My Boat Damages Another at a Marina, Who's Responsible?
May 18, 2022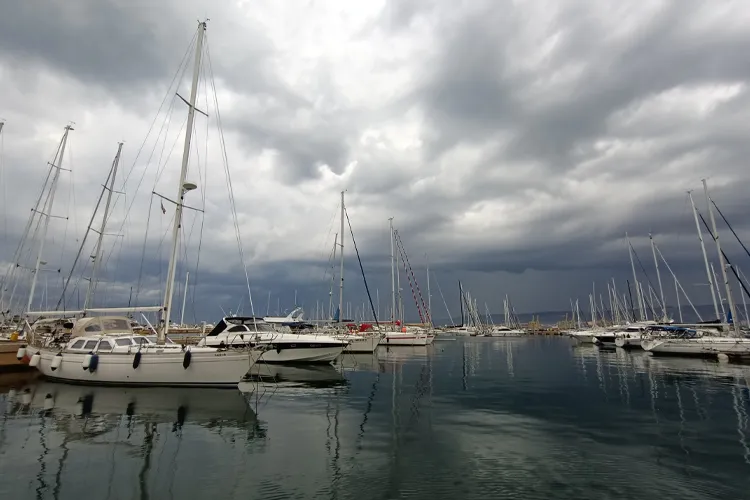 Boating accidents can happen whether you're out at sea or sitting in the marina. As a Florida boat owner, you take full responsibility for any damage you cause with your boat. So if your boat hits another boat while in the marina, who's responsible?
A Florida independent insurance agent can answer this question and others that you may have about boat insurance. Boating is one of the top recreational activities in Florida, so before you hit the water, here are some things to know about having the right coverage.
Who's Responsible If My Boat Damages Another at a Marina in Florida?
Responsibility always comes down to who and what caused the damage. You'd be responsible if you were driving your boat and hit another boat in the marina. If your boat was sitting in the marina, properly secured and unattended, the responsibility could get a little more tricky.
Here are a few scenarios:
If you failed to tie up your boat properly and it blew into another boat in the marina, you'd be held responsible.
If another boat in the marina caught on fire due to negligence and then caught your boat on fire, they would be responsible for the damage to your boat.
If an act of God, like a tornado, blew your boat into another in the marina, and no one was negligent in tying down their boat, each boat owner would be responsible for their boat's damage.
The good news is whether you were negligent or not, boat insurance can help cover damage that you cause with your boat.
What Does Boat Insurance Cover in Florida?
Boat insurance is designed to help pay for situations whether you cause damage with your boat or damage is done to your boat. Since there are multiple kinds of boats, insurance varies depending on the type, size, power, and other features of the vessel you have. Standard boat insurance includes coverage for the following situations:
Damage to your vessel
Damage to your personal property
Damage to others
Medical payments due to injuries
Coverage for an accident with an uninsured boat owner
Towing costs
These coverages are provided through the following policies:
Personal property damage: This includes damage to your boat, trailer, or engine that is caused by a covered peril such as fire, severe storm, vandalism, etc.
Medical payments insurance: This helps pay for injuries that you or your passengers sustain if you're in a collision with another boat or object, regardless of fault.
Property damage liability: This coverage reimburses for property damage costs to third parties caused by your boat.
Bodily injury liability: This coverage reimburses for injuries to third parties who are physically harmed by your boat.
Underinsured/uninsured boaters insurance: Helps pay for injuries you and your passengers sustain if you are in a collision caused by an uninsured or underinsured boater.
Equipment insurance: If you keep sporting or fishing equipment on your boat, this can help pay for any damage to those things.
Your agent can help you determine which of these coverages will benefit you and which ones you may not need.
What Doesn't Boat Insurance Cover?
Like most types of insurance, boat insurance is comprehensive but does not cover all incidents. Knowing what is not covered by insurance can help you be prepared for specific situations. Boat insurance exclusions typically include:
Intentional incidents: If you intentionally harm someone else or cause property damage with your boat, insurance will not cover the costs.
Non-owned watercraft incidents: If you are renting your boat, you'll want to double-check what type of coverage you have. Boat insurance typically does not cover injuries or property damage caused to or by rented watercraft. If you are renting, you can add an endorsement to your policy to cover this.
Business-related incidents: If you plan on using your boat for business purposes, you will need a commercial liability policy to cover you for any harm you cause to someone else.
Will My Insurance Fully Cover the Damage to My Boat, Too?
If a covered peril caused the damage to your boat, and you have the proper insurance, then your insurance should cover the damage up to your policy limits. It's best to check your coverages and limits with your agent to know how much protection you have.
If there are gaps in your policy, your agent can help you get add-on policies or endorsements if they're available.
What If I Don't Own the Boat?
Boat rentals are common in Florida. Whether you're on vacation or want to spend the day hitting the open water, insurance changes when operating a boat you don't own.
If you're renting the boat from a rental company, they're likely to have insurance options for you or waivers that you'll sign accepting any responsibility for damage you may cause with the boat.
If you're borrowing a boat from a friend or using a boat from a rental house, the boat owner should have adequate coverage. Even with coverage, they could ask you to reimburse them for some of the costs if you were to damage their boat. It's best to always speak with the boat owner about any insurance policies they have and understand your financial responsibility if something goes wrong.
Is Boat Insurance Mandatory in Florida?
Boat insurance is not required by law in Florida, but it's worth considering if you're hitting the water. Florida ranks number one in the nation for having the highest number of registered watercraft. The state also ranks highest in the nation for the highest number of boating accidents.
Check out these boating stats from one single year in Florida
836 boating accident cases
79 boating accident deaths
5 missing persons who have been presumed dead
534 boating accident injuries
The leading type of fatal boat accident in Florida was falling overboard, leading to drowning
Without the proper coverage, you're left having to pay for any damage to the boat or that you cause with the boat out of pocket. If you plan on frequently using your boat, an agent can help you better understand the protection you'd get by having insurance.
How Can a Florida Independent Insurance Agent Help?
Unforeseen events happen every day, but insurance is there to help pay in certain situations. Whether you own or rent a boat, a Florida independent insurance agent can chat with you about coverage and how it can protect you.
Agents work with a network of insurance carriers and know where to shop for comprehensive and affordable policies. They'll speak with you free of charge and help you get set up with the coverage you need for your vessel.