FAQ: Do I Need An Umbrella Insurance Policy in Florida?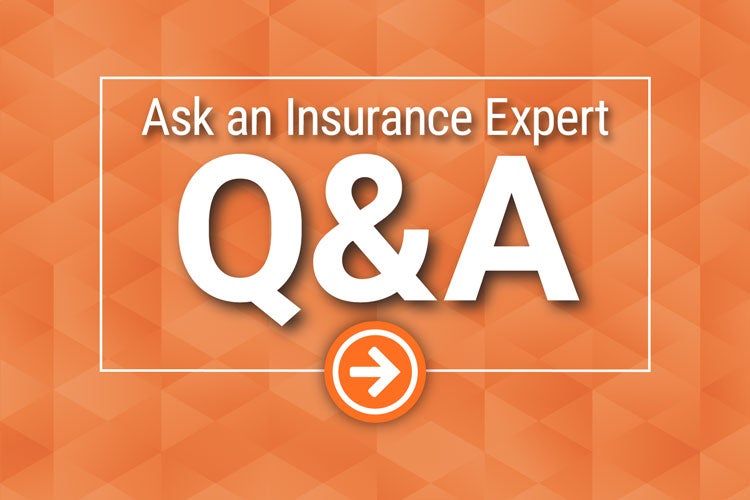 Table of Contents

Do I need a Florida umbrella insurance policy?
What is an umbrella policy? I'm not wealthy and I have small children. I own a home and two cars. I also have a swimming pool at my Florida home, which I've heard increases my risk for being sued. Do I need a Florida umbrella policy?

An umbrella policy is often thought of as an extra layer of protection "over" your other personal insurance policies. People get sued for all kinds of reasons, and while it may not seem likely, you'd be surprised how quickly a lawsuit can take over your life and devastate you financially.
You can be sued for any reason, and even if a lawsuit is unfounded, you still have to defend yourself. If you're forced to pay a financial settlement to someone who has been injured because of you or a family member, your financial well-being could be destroyed.
Umbrella insurance can offer the financial lifeline you need if you're sued for causing a car accident or if someone gets injured in your home. It offers extra liability insurance (the insurance coverage in your Florida homeowners insurance and Florida auto insurance that covers property damage and injuries that you cause) if the limits on your home and auto insurance are exhausted from a large lawsuit.
But does everyone in Florida need an umbrella policy? Umbrella insurance is not required for anyone, but if you've got assets to protect, it's certainly worth looking into. And it's true that certain lifestyle factors or activities that you pursue can increase the likelihood of you being the target of a lawsuit. For example, you might be more likely to be sued if you:
Own a home
Own a rental property
Have a trampoline, pool, or hot tub
Host large parties
Have a teenage driver
Own a dog
Own a large home
Anyone with significant assets or an obvious "attractive nuisance" (e.g., the pool, which is common among Florida homeowners) should talk to their Florida independent insurance agent about the need for an umbrella policy.

What exactly is covered under an umbrella policy in Florida?

Before you understand what your Florida umbrella insurance policy covers, it's important to understand what liability insurance is. If you have auto insurance, homeowners insurance, renters insurance, or condominium insurance in Florida, you also have liability insurance as an essential part of those policies.
Liability insurance protects you when you or a covered family member causes some type of property damage or physical injury to another person. So your auto liability insurance covers you if you cause a car accident that injures another driver or passenger. And your home liability insurance covers you if someone is injured at your home, or if you or covered family member hurts someone or damages someone's property (e.g., your child breaks the neighbor's window with a baseball).
Liability insurance pays for repairing or replacing damaged property of others. It also pays for medical expenses for injured parties, and it even pays your attorney fees, court costs, and any financial settlements or judgments that you have to pay if you are sued. But both your auto insurance and your home insurance have coverage limits that are specified in the policy. If you're sued, your policy limits may not be sufficient to cover a large financial settlement.
A Florida umbrella policy offers excess liability coverage that kicks in when the limits of an underlying policy — including homeowners insurance, renters insurance, condominium insurance, boat insurance, or auto insurance — have been exhausted.
Umbrella policies in Florida typically offer "follow form" coverage. This means that the umbrella policy covers what they underlying policy does. Florida umbrella insurance typically covers the following types of claims for any person who is covered under the primary insurance:
Personal injury
Advertising injury
Property damage liability
Slander
Libel
Defamation of character
False arrest, detention, or imprisonment
Malicious prosecution
Mental anguish
Your umbrella policy may offer coverage for certain losses that are not covered by the underlying policies, including covering you worldwide. So if you cause a car accident while driving abroad, your Florida auto insurance policy might not cover you, but your umbrella policy would.

How can I determine if I need an umbrella policy in Florida?

You may have heard that only wealthy people or those with a big house or a lot of personal assets need an umbrella policy. And while it's true that certain people might have more assets to protect — making them more vulnerable to lawsuits — any Florida homeowner who wants protection from the devastating affects of a lawsuit should at least consider purchasing umbrella insurance.
Certain lifestyle characteristics or possessions do make you more susceptible to lawsuits. You should talk to an independent insurance agent in Florida about your need for an umbrella policy if:
You have a long daily commute or you drive frequently during rush hour (both increase your likelihood of being in a car accident)
You have a swimming pool, a trampoline, or a boat (increases the likelihood of accidents and injuries on your property or causing an accident with your boat)
You own a dog (increases the likelihood of a bite or your dog causing some kind of property damage to a neighbor or someone else)
If you like to entertain and frequently have guests in your home, you should seriously consider purchasing a personal umbrella policy. Having more people on your property simply increases the risk of someone getting injured, no matter how many precautions you take.
And even if you are not a high risk individual, you can still be sued at any time. A personal injury lawsuit can result in an award of hundreds of thousands of dollars, or more. Million-dollar judgments are not uncommon. If you caused a car accident and the limit of your liability coverage was $350,000, how would you pay?
If you don't purchase an umbrella policy now, be sure to discuss it with your Florida independent insurance agent each year as your situation changes.
©

2021

, Consumer Agent Portal, LLC. All rights reserved.