The #1 Trick to Rebuilding after a Florida Wildfire
November 26, 2021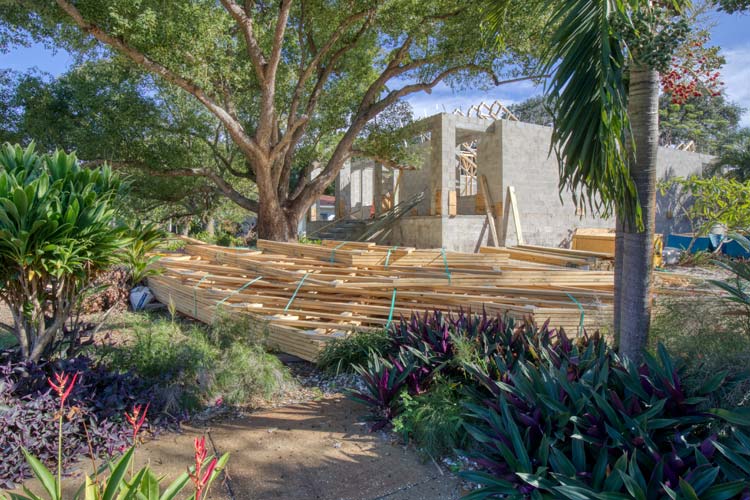 It may come as a surprise that the Sunshine State gets wildfires, but every year thousands of acres are burned, including homes. Losing your home to a wildfire is a devastating event, and insurance is an important step to rebuilding your life.
Insurance provides a means of financial support so you can replace your personal belongings and rebuild your home. A Florida independent insurance agent can help you secure wildfire coverage and help you with the following steps for rebuilding after a wildfire.
What Is the #1 Thing You Can Do in Rebuilding after a Wildfire?
Before you can start rebuilding your home, you need the money to do so. That money is likely to come from your insurance payout. For this reason, the best thing you can do in rebuilding after a wildfire is call your Florida independent insurance agent.
Your agent will know the exact steps to take to get your payout money as quickly as possible. They will also provide you with tips on helping the claim process go smoothly.
What Are the Challenges That Come with Rebuilding after a Florida Wildfire?
If you lose your home, you want it rebuilt as soon as possible. However, it's likely that more homes than yours were lost in the wildfire and an entire community needs to be rebuilt. There are several challenges that come with rebuilding after a wildfire.
The burn area needs to be completely secured and cleared of debris.
The surrounding land may not be safe to be inhabited.
The state has to approve the budget to rebuild the community.
Insurance payouts need to be made.
There are often labor and material shortages.
Rebuilding after a wildfire can take years to complete, adding to the challenges of starting over.
When Do You File a Claim after a Florida Wildfire?
Your Florida homeowners insurance will include coverage against wildfires. Carriers require that you file a claim as soon as possible after an event. The easiest way to do so is through your independent insurance agent.
As soon as you're certain that your home has sustained damage, you should call your insurance agent. Your agent will start the claims process by notifying your insurance carrier. They'll walk you through the next steps, which typically include an adjuster coming out to your home to assess the damage. It's important to document and photograph as much damage as possible before the adjuster comes.
How Do You Show the Insurance Company Your Photos?
As part of the insurance claim process, your carrier will ask that you submit photos with your claim. Your agent can advise you on how the carrier prefers the photos be submitted. Some carriers may use a specific software or have you email them.
It's important to not submit too many photos along with your claim. You don't want the adjuster to have to sort through hundreds of photos to find what they need.
How Quickly Are Wildfire Claims Paid Out?
It's understandable that you want to start rebuilding your home and your life as soon as possible after a wildfire. Homeowners insurance claim payouts can be complicated, but Florida law requires that insurance companies pay out a claim within 20 days after the claim is accepted. The carrier has 90 days to accept or deny the claim.
In order for this to happen, you'll need to provide the insurance company with everything they request to assist with your claim, so be sure to stay in close contact with your Florida independent agent.
There are factors that could impact how quickly your claim is paid out.
Extent of the damage
Whether your entire home burned to the ground, or just some of your personal belongings
If the wildfire that struck your home was considered a catastrophic event
Florida is part of a legal statute called the valued policy law (VPL), which requires insurance companies to pay out the full amount of the policy if there is a total loss. In this scenario, if your entire home burned in the wildfire, your insurance would have to pay you the current value of your home, which should be your policy limit.
The Benefits of Working with an Independent Agent after a Wildfire
Losing a home and your belongings can be an emotional experience. Depending on the size and damage done, wildfire claims can be complicated and come with multiple hurdles. A Florida independent insurance agent is your first point of contact throughout the claims process.
Your agent will work with the insurance company and you to make the process as quick as possible. They also know which insurance companies handle wildfire claims the best. Some carriers will withhold payouts after a catastrophic event, so your agent can make sure that your coverage is with a carrier who will get you your money as quickly as possible.