If Your Home's Sewage Line Busts, Who's Responsible?
May 18, 2022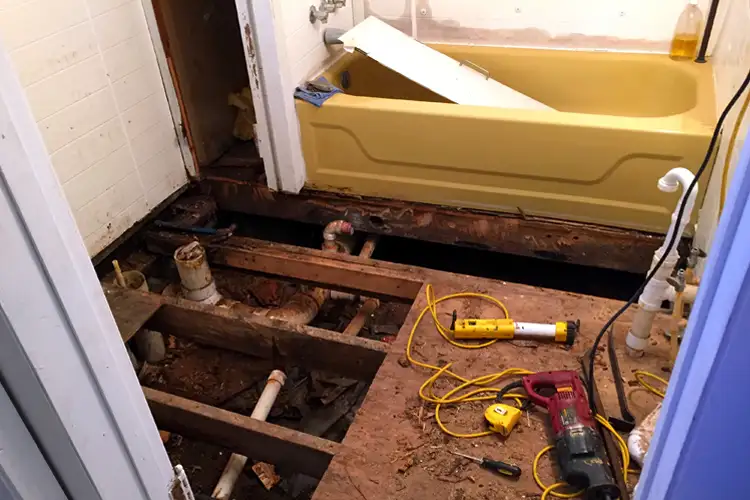 Your sewer system may be out of sight and out of mind, but when problems arise with home sewer piping, they tend to be costly. If you find yourself faced with a busted sewer line, it helps to know what type of coverage you get through your Florida homeowners insurance.
If you're curious about the benefits and coverages of home insurance, a Florida independent insurance agent can help. They can also help you secure coverage if you don't have it.
How Common Are Sewage Line Busts in Florida?
Even though the average homeowner rarely thinks about their sewer lines, busts are more common than you may guess. In fact, more than 850 sewer line breaks occur every day in North America.
Homeowners in Florida are just as at risk of a busted sewer as anyone else. There are a few tell-tale signs that you have a sewer issue. Understanding these can help you catch a problem before it becomes a financial disaster.
7 common signs of sewer line problems
Backups and blockages: If the water in your shower or toilet backs up, it's probably because you have a blockage in your drain. Some blockages can be easily cleared, but others require more work. You'll need to determine whether the block is coming from your main sewer line or is isolated to the specific drain having issues.
Sewer gas odor: A crack in your sewer system will result in a sewer gas smell in or around your home. You should never smell sewer odor, so if you do, you probably have a bigger problem on your hands.
Mold: If you notice mold growing in the corners of your wall or ceilings, there's likely to be a break in your sewer that's happening behind the walls.
Slow drains: If you experience repeated slow drains in your sinks, bathtubs, or toilets, some form of blockage is forming in your pipes. Blockages eventually lead to backups, so it's best to get a stubborn, slow drain taken care of as soon as possible.
Lush patches of lawn: Grass is supposed to be green, but if you notice lush patches of green throughout your yard, it's likely that water is not being distributed properly. This happens when the water is not flowing through the pipes as it should.
Cracks, settlements, and sinkholes: If you begin to notice cracks, settlements, or sinkholes in the foundation of your home, it's a likely sign that you have an untreated sewer problem.
Rodent and insect problems: From rats to cockroaches, if you experience an increase in rodents or insects in your home, it could be a result of a broken or cracked sewer line giving them easy access to your home.
Who's Responsible If My Home's Sewer Line Busts?
Even though you are not the person that installed the sewer line, it's part of your home and, therefore, would be your responsibility to handle if there were a problem.
As a homeowner, it's your responsibility to maintain the sewer lines in your home as well as repair any damage that occurs. It is possible to get insurance coverage against busted sewer lines in the form of a water backup endorsement and sewer line policy, but these are added coverages offered outside of standard homeowners insurance.
How Much of the Damage Is My Financial Responsibility?
Since damage from a broken or backed-up sewer line is excluded from standard home insurance coverage, you'd be financially responsible for all of the damage.
If you wanted to receive some relief from insurance, you'd want to work with your independent insurance agent to purchase a water backup endorsement, but it needs to be purchased before the event takes place.
Even if you do have water backup coverage, it will not cover repairs to the sewer line itself. Fortunately, sewer line insurance can be purchased as a separate policy that would cover the damage to the line. Clearly, there are some options for coverage, but none of them are in standard home insurance so you'll want to speak with your agent about your options.
How Much Does Sewage Line Repair Typically Cost?
If you need to repair or replace a sewer line, you likely need to call in some professional assistance. The more damage there is, the more it'll cost. Fully replacing a sewer line will cost more than making some repairs.
Cost to repair a main sewer line
$50 to $150 per foot, on average
$2,250 to $5,750 average total cost to repair
Cost to replace a main sewer line
$50 to $200 per foot, on average
$3,000 to $30,000 total cost to replace
In addition to the repair costs, you also need to consider how a busted sewer line will impact your living situation. Depending on the severity, you may not be able to stay in your home while repairs are being made. This extends the costs to include hiring professionals, finding a temporary living space, and associated costs of not being in your home.
What Does Homeowners Insurance Cover in Florida?
We discussed how your homeowners insurance could help you out in the event of a busted sewer, but there's a lot more your insurance will cover as well. From the structure of your home to your stuff inside, home insurance is a comprehensive set of coverages that protects you from numerous potential perils.
Liability protection: This coverage will reimburse you for legal costs, court costs, and settlement fees if you're sued by someone else. You can be sued for injuries or property damage that occur within your home, and liability coverage is there to protect you.
Additional living expenses (ALE): When you are forced to leave your home, you acquire increased expenses for hotels, meals, extra gas mileage, etc. ALE reimburses you for these costs as long as a covered peril is why you have left the home.
Dwelling coverage: The dwelling of your home includes the structure, garages, detached structures, and built-in appliances. This coverage protects all these things from storm damage, fire, vandalism, busted pipes, and more.
Contents coverage: Your contents are all of your personal items inside the home. If any of them are damaged from the above-listed disasters, contents coverage helps pay to repair or replace them.
You can speak to your insurance agent about numerous add-on policies. Florida homeowners, in particular, should consider adding flood insurance to their policy because damage from natural floodwaters is not covered in standard home insurance.
How Can a Florida Independent Insurance Agent Help?
As a homeowner, situations arise where it helps to understand what type of coverage you get through your insurance. A Florida independent insurance agent is there to answer your questions and find you the best coverage for your home.
Agents will speak with you, free of charge, to learn about your home and insurance needs. They will shop multiple carriers to pull you a variety of quotes to choose from. Even after you've secured coverage, if you find yourself dealing with a busted sewer line, your insurance agent can ensure that you get the protection you're promised in your policy. Work with a local agent today.
https://pipelt.com/sewer-repair/10-symptoms-of-a-damaged-sewer-pipe/
https://homeguide.com/costs/sewer-line-repair-cost
https://dickraymasterplumber.com/sewer-repair-services/why-a-sewer-inspection-is-critical-before-buying-a-house/
https://www.jacksonville.com/story/special/special-sections/2019/04/13/x2018-sewer-crisis-in/5438905007/
©

2022

, Consumer Agent Portal, LLC. All rights reserved.