What Is Identity Theft?
March 15, 2020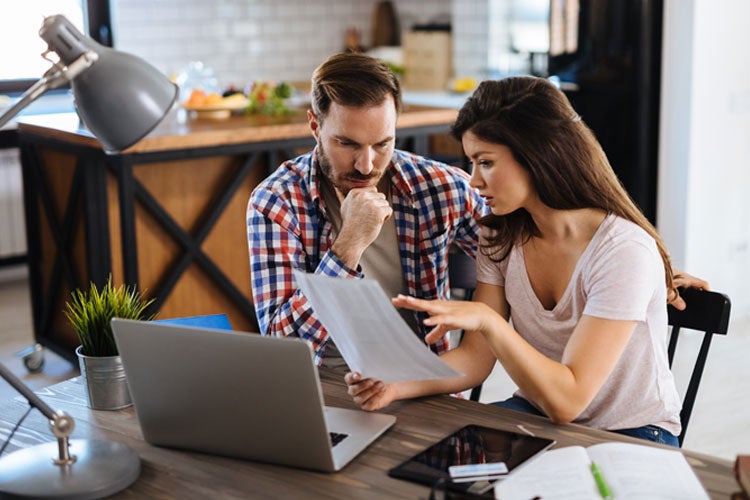 Identity theft is a serious problem for many Floridians. It can wreak havoc on your financial and personal life, and the problems can last for years. How might identity theft affect you? And how can you protect yourself from identity theft in Florida?
What Is Identity Theft?
Identity theft refers to someone stealing your personal information, like your Social Security number, and using it to create new accounts, apply for loans, make purchases, lease cars or residences, and even obtain employment.
Victims of identity theft may lose thousands of dollars before ever suspecting a thing, and the damage can be devastating and last for years. Thieves can steal your identity by:
Stealing your mail or garbage in order to access your Social Security number
Using fraudulent emails to trick you into providing credit card numbers, bank account information, or Social Security numbers
Stealing your account numbers from a business or from a medical office
Stealing your wallet or purse in order to access your personal information
Stealing your personal information by hacking a store or some other business that houses your personal information electronically
Who Does Identity Theft Affect in Florida?
Identity theft can affect anyone in Florida regardless of race, gender, age, or socioeconomic status. The thieves can steal information such as your name, Social Security number, driver's license, or bank or credit card numbers and use the information to establish credit, make purchases, and more.
Your identity can be stolen anywhere, not just online. Thieves can steal your personal information from your doctor's office, accountant, school, or place of employment. They can access your information from your health insurance carrier too. They can hack into a computer system or simply steal it out of a garbage can or a dumpster. If you fail to shred important documents, you could be vulnerable to identity theft literally right in your own backyard.
According to the Federal Trade Commission, Florida ranks second in the US for identity theft, with 38,384 reported complaints in 2017 alone.
How Will I Be Affected by Identity Theft?
Identity thieves can cause widespread damage once they've stolen your information. Here are some of the most common things that identity thieves can do to negatively affect your life:
Open credit cards
File phony health insurance claims
Make fraudulent purchases using your existing bank or credit card accounts
Sell your information to other criminals
File a fraudulent tax return in order to steal your tax refund
Access your financial accounts and steal your savings or investments
Steal your child's personal information and steal his or her identity
These activities can lead to immediate financial losses. Identity theft can also destroy your credit, making it impossible for you to take out loans or buy a home or a car. What's more, you may have to deal with:
Late payments
Fraudulent medical bills
IRS penalties
Losing access to your accounts
Identity theft can be extremely traumatic and difficult to clear up, leaving a great deal of emotional damage in its wake as well.
How Can I Protect Myself from Identity Theft?
The best way to protect your identity is to always protect your personal information. Here are some ways you can do that:
Keep all of your important financial records secure in your home.
Secure your Social Security and Medicare cards.
Shred papers that include any personal, financial, or medical information.
Don't leave mail in your mailbox for long periods of time.
Don't give out your Social Security number unless you absolutely have to.
Do not give out your personal information (bank account numbers, credit card numbers, Social Security numbers) over the phone or via email.
Use secure passwords for all online accounts and change them frequently.
Do not open attachments or respond to unsolicited emails.
Do not put personal information on a computer in a public place, like a public library.
Read your credit card and bank statements carefully and often.
Know your payment due dates. If a bill doesn't show up when you expect it, look into it.
Read the statements from your health insurance plan. Make sure the claims paid match the care you received.
Review each of your three credit reports at least once a year to check for fraudulent accounts and activity.
How Can an Agent Help Me Protect Myself from Identity Theft?
A local independent insurance agent can help you assess your need for identity theft protection, or Florida cybercrime insurance, from your personal insurance carrier.
Personal cybercrime insurance is available, and it can protect you from certain types of cyberattacks or if you are a victim of some type of a cybercrime. It may help you pay for the costs of recovering from a cybercrime as well.
In addition to identity theft, cybercrime insurance in Florida might cover:
Ransomware attacks and cyber extortion
Malware attacks
Phishing scams
Attacks that compromise your bank account(s)
Cyber bullying or Internet stalking
Cybercrime insurance may be sold as a stand-alone policy, but for individuals it is more often sold as part of a package or an endorsement to a Florida homeowners insurance policy. Not all home insurance policies or companies cover cybercrime. You'll need to discuss your coverage with a Florida independent insurance agent.
http://myfloridalegal.com/identitytheft
https://identitytheft.gov
https://ftc.gov/idtheft
©

2021

, Consumer Agent Portal, LLC. All rights reserved.