Florida Liability Coverage Insurance
July 22, 2021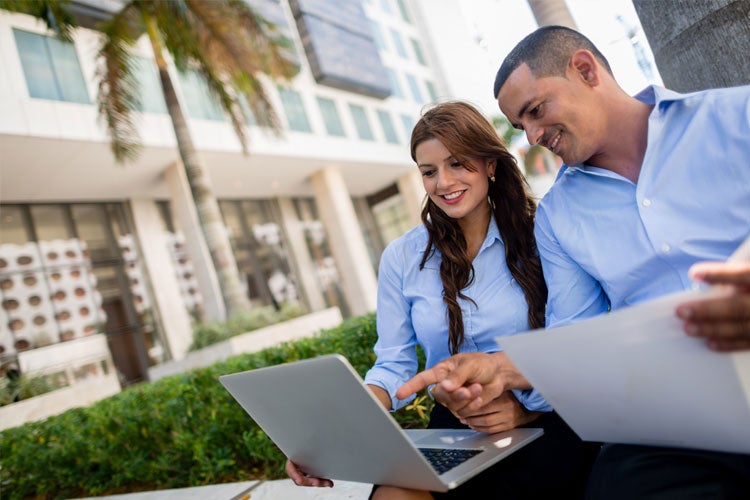 Whatever the nature of the work you perform and no matter how professionally you perform it, unfortunately you're still vulnerable to lawsuits. Even the most careful individuals can get sued at some point during their careers. That makes having the right liability insurance critical.
Luckily a Florida independent insurance agent can help you find the right liability insurance for your needs. They'll even get you set up with this important coverage long before you ever need to file a claim. But first, here's a closer look at liability insurance in Florida.
What Is Liability Insurance Coverage?
Liability insurance is an important component of many different insurance policies, including Florida business insurance. Liability insurance protects you against lawsuits made against you for claims of personal property damage or bodily injury by third parties. A Florida independent insurance agent can help you get equipped with the right liability insurance.
What Is Commercial General Liability Insurance?
The liability coverage needed by businesses in Florida is referred to as commercial general liability insurance, or CGL. If a customer or other third party sued your business, claiming injury or property damage caused on your business's premises or as a result of your business's operations, your CGL policy would protect you.
CGL insurance covers legal fees, like attorney, court, and settlement costs, if you get sued. Without this coverage, your business could go bankrupt from just one lawsuit. A Florida independent insurance agent can help your business get set up with the right CGL insurance.
What Is Professional Liability Insurance?
Another form of liability coverage is known as professional liability insurance, or errors and omissions coverage. This type of liability protection is critical for professionals who could make errors on the job that harm the public or their customers/clients.
Doctors, lawyers, consultants, groomers, hairdressers, and more need professional liability insurance to protect them against costly mistakes on the job. The resulting lawsuits could be devastating for a professional without the proper coverage.
How Important Is Liability Insurance?
General liability insurance may be more prevalent in Florida than you expect. Check out some stats for general liability insurance in the US overall below.
Value of business-to-consumer general liability insurance premiums written online in the US (in billion US dollars)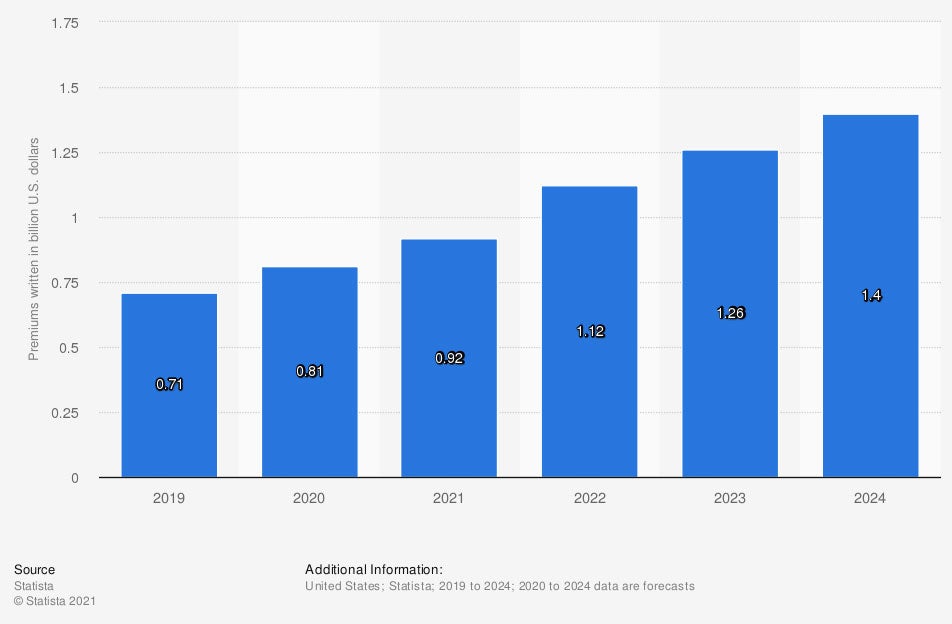 The value of online written premium for general liability insurance is projected to greatly increase in the coming years. At the beginning of the recent observed period, online premiums for general liability insurance totaled $0.71 billion. In the coming years, this value is expected to jump to $1.4 billion.
A Florida independent insurance agent can further stress the importance of being protected by adequate general liability insurance.
What Is Liability Coverage on Home Insurance?
Sadly you don't even have to leave the comfort of your own home to get sued. Even third parties passing by on the sidewalk can sue you, which makes having enough liability insurance under your Florida homeowners policy critical.
Home insurance provides the following liability protections:
Bodily injury claims: Anyone can claim to have been injured on your property, from a simple trip and fall to something more serious, like a dog bite.
Personal property damage claims: Any visitor, delivery person, or other third party can also claim to have had their personal property damaged while at your home, or even by you, off the premises.
Your Florida independent insurance agent can help you review your Florida homeowners insurance to ensure that you have adequate liability protection.
What Is Liability Car Insurance Coverage?
Of course, drivers can and do get sued, as well. According to insurance expert Paul Martin, there are two major forms of liability protection under standard Florida car insurance policies, and they're very similar to those provided by home insurance:
Bodily injury liability: Covers you against claims of bodily injury by other drivers after an accident that you cause.
Property damage liability: Covers you against claims of property damage, such as to a fence, mailbox, telephone pole, etc. that you allegedly struck with your vehicle.
A Florida independent insurance agent will help ensure that your car insurance policy has enough liability coverage to keep you safe on and off the road.
Here's How a Florida Independent Insurance Agent Can Help
Independent insurance agents are fully equipped to protect self-employed workers against commonly faced liabilities. Florida independent insurance agents shop multiple carriers to find providers who specialize in all types of liability insurance.
They can deliver quotes from a number of different sources and help you walk through them all to find the best blend of coverage and cost.
graph - https://www.statista.com/statistics/1119027/value-b2c-online-liability-insurance-premiums-written-usa/
https://www.iii.org/article/professional-liability-insurance
https://www.iii.org/article/commercial-general-liability-insurance
©

2023

, Consumer Agent Portal, LLC. All rights reserved.