What Does Business Umbrella Insurance Cover in Florida?
March 13, 2023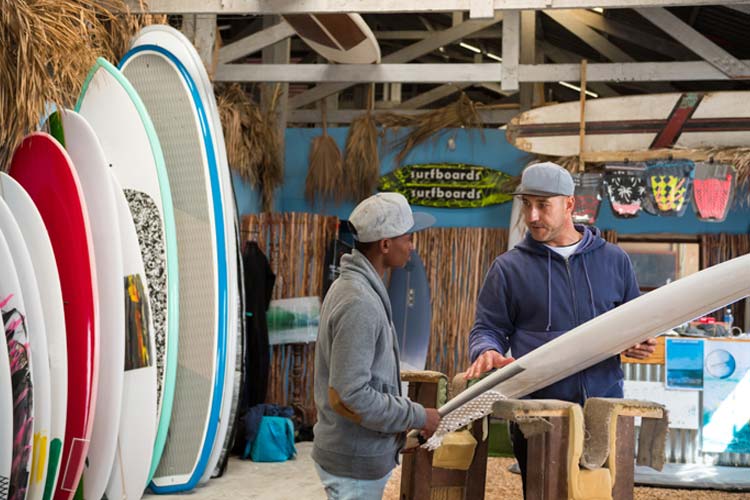 Imagine your Florida business is named in a liability claim resulting in a $2 million settlement. You have commercial general liability (CGL) insurance, but with a $1 million limit. Where would the additional $1 million come from to pay the settlement? It would have to come from your business assets, even if you had to entirely liquidate them.
While these cases don't happen every day, they do happen. Consider the number of clients, suppliers, partners, and other business associates that you come into contact with in the course of your daily work and the amount of risk those relationships bring with them. Would your existing commercial insurance policies be able to protect you in every case?
Probably not. That's where business umbrella insurance comes in.
What is Business Umbrella Insurance?
Business umbrella insurance provides an extra layer of security for your business. It is supplementary coverage for the costs associated with lawsuits, legal fees, and settlements and it is appropriate for any company that needs additional Florida liability coverage.
The sole purpose of business umbrella insurance is to increase the coverage limits for any of several other policies you might have, including commercial general liability, product liability, and commercial auto liability insurance. By purchasing one commercial umbrella policy, you essentially get higher limits on all of those policies, rather than having to raise the limits on each policy individually.
What Does Business Umbrella Insurance Cover in Florida?
Business umbrella insurance kicks in when the limits of your other applicable insurance policies have been exhausted. Depending upon the type of business you own and the business assets you need to protect, a commercial umbrella policy can provide from $1 to $5 million in excess liability coverage.
Business umbrella insurance in Florida covers costs stemming from lawsuits, including legal fees, court awards, and out-of-court settlements. These can amount to far more than what is covered by your general liability or other commercial insurance policies.
Business umbrella policies typically provide $1 to $5 million in excess liability coverage, and are appropriate for business owners with significant assets or who may be susceptible to lawsuits.
Your Florida business umbrella policy may come into play in circumstances that involve high-dollar lawsuits, a prolonged legal defense, and the potential for million-dollar payouts. Some examples include:
Accidental falls or slips on your property
Accusations of libel, slander, or invasion of privacy
Product liability claims (if one of your products causes illness or injury)
One of your business vehicles is at fault for an accident
How much commercial umbrella coverage do you need? That depends upon the type of business you own, the Florida business coverage you already have and the assets of your business.
What Does Business Umbrella Insurance Not Cover in Florida?
Florida business umbrella insurance will not cover claims if you don't have the appropriate underlying policies. So if you don't have a CGL policy, your umbrella won't cover claims normally covered under the CGL. Likewise, if you don't have commercial auto insurance, a Florida business umbrella policy won't cover liability claims related to a business-owned vehicle (or if you're driving your personal auto for business purposes).
Business umbrella insurance in Florida typically excludes coverage for several other policies or types of claims. Your business umbrella insurance will generally not cover:
Commercial property claims (damage to your own business property)
Errors and omissions/professional liability claims (claims for professional mistakes)
Employee discrimination claims
Most business umbrella policies also exclude coverage for product recalls and any claims related to asbestos, pollution, war, and terrorism.
What Is the Benefit of Business Umbrella Insurance in Florida?
Business umbrella insurance in Florida adds another layer of protection to any of several other policies you might have, including commercial general liability, employer's liability, and commercial auto insurance. It is the most affordable way to get higher policy limits on several other small business insurance policies rather than raising the limits on each of the other policies individually, which would be far more costly. Rather, you can add additional liability coverage that applies to all of your other policies (except as noted above) through a single umbrella policy.
What's more, Florida business umbrella insurance may broaden your liability protection to include claims that originate anywhere in the world.
How Much Does Business Umbrella Insurance Cost in Florida?
The cost of business umbrella insurance in Florida is highly variable. A small business owner with moderate risks might pay between $500 and $1,500 per year for business umbrella coverage.
But depending on the size of the business and the risks present in the particular industry, business umbrella insurance can exceed $2,000 per year for a $1 million per occurrence coverage limit.
In order to determine the cost of your Florida business umbrella policy, insurance companies will evaluate the type of work you do, the volume of your sales, the amount of foot traffic or general public presence on your premises, and a variety of other risk factors.
How to Purchase a Business Umbrella Policy in Florida
A Florida independent insurance agent can get you fast quotes for Florida business umbrella insurance. Independent agents are not locked in to working with one insurance company, and they know that a one-size-fits-all approach is never best. You need tailored coverage that addresses your unique business risks and a local insurance agent who will get to know you and your business so you can make an informed choice.
©

2023

, Consumer Agent Portal, LLC. All rights reserved.