If the Gutters Weren't Installed Right and Your Basement Floods, Who's Responsible for the damage?
October 24, 2022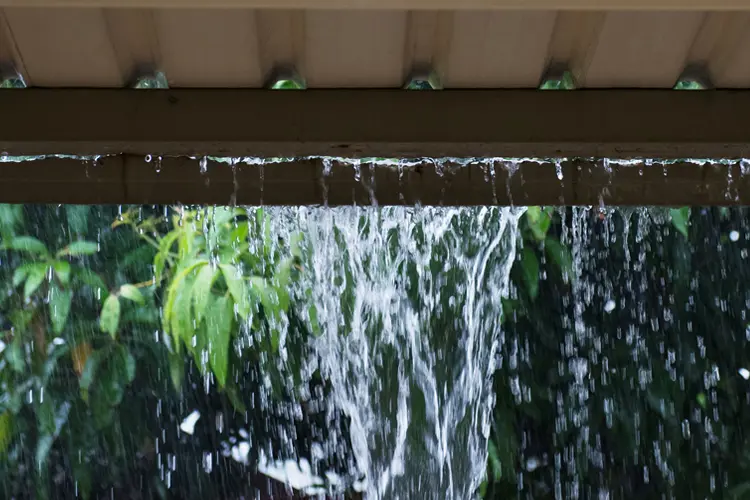 The weather in Florida is unlike anywhere else in the US. For this reason, Florida homeowners need to be prepared for a variety of unexpected risks, especially those related to floods and water damage. If your gutters flood your Florida home, a lot of factors come into play in determining whether your home insurance will cover the damage.
A Florida independent insurance agent is an excellent place to start understanding these factors. Agents are experts in home insurance and know the exact coverage you need to protect your Florida home.
In What Ways Do Gutters Cause Indoor Flooding?
Several things can cause indoor flooding, and improperly installed or maintained gutters land number three on the list of the most common causes of indoor flooding.
Top 6 most common disasters leading to home flooding
Broken pipes
Faulty drainage
Clogged gutters
Broken appliances
Damaged foundation
Natural disasters
Gutters can cause indoor flooding in multiple ways. The good news is that many of these are avoidable if you know what to look out for and clean your gutters out at least twice a year.
Top gutter issues leading to flooding:
Clogged gutters: A clogged gutter does more damage than simply flooding your basement. It can cause roof and foundation damage, which can be extremely expensive. It's essential to keep your gutters clear of leaves and other debris throughout the year.
No splash blocks: When water runs down your gutter's downspout, it needs to be directed somewhere, ideally away from your home. Splash blocks do just this. Without splash blocks, the water can't flow away from your home. This can lead to water build-up, basement flooding, foundation damage, and other issues.
Loose gutters: If there is space between your gutters and your home, water can sneak into your house during a storm.
Defective pitches: The "pitch" allows water and other runoff to flow into the downspouts. A pitch that does not function properly prevents water from correctly flowing through the downspouts.
Faulty downspouts: Downspouts that are not in the correct place or have been poorly installed can result in water buildup that can seep into your home and cause damage.
If My Gutters Weren't Installed Properly, Who's Responsible If My Basement Floods?
Whenever you're having work done on your home, it's important to work with a licensed contractor who has the proper business insurance. Homeowners insurance does not cover damage from faulty workmanship, so you'd be on the hook for the damage. If you were certain it was the fault of the contractor, your only option would be to take legal action against them for the damage.
If your gutters were installed correctly, but you failed to maintain your gutters throughout the year, you'd be financially responsible for any flood and water damage. You could file a claim against your homeowners insurance, but home insurance can be tricky when it comes to flood and water damage.
Does My Home Insurance Cover Basement Flood Damage?
Flood coverage is typically a vague part of home insurance. Sometimes it's covered, and at other times you need other coverages or add-on policies to be covered. Under your standard home insurance policy, there are a few situations where you'd be likely to always be covered for flood and water damage:
From frozen or burst pipes
From broken appliances
From accidental overflow from a tub or sink
From a leaking water heater
It'd probably be covered if your basement flooded from any of the above events. However, home insurance would not cover a basement flood caused by natural waters, negligent care of gutters, rising underground water, or sewage backup.
Some items may be excluded from coverage even when your basement is covered. This will be outlined in your policy, and you can go through the list of coverages with your agent.
What Does Home Insurance Cover in Florida?
Home insurance protects your home, property, and all of your stuff from specific risks you face as a homeowner. In Florida, these risks include fire, severe storms, wind and hail, lightning, theft, vandalism, and a few others listed in your policy. Here's what's included in a standard home insurance policy.
Liability coverage: This insurance is for situations where a third party sues you for bodily injuries or property damage. It also pays for medical expenses if someone is injured on your property and you're to blame.
Property damage coverage: This insurance includes dwelling coverage and contents coverage that protects the home's structure, built-in and brought-in appliances, and all of your stuff in your home.
Additional living expenses coverage: This coverage reimburses extra expenses if your home becomes temporarily uninhabitable after a covered disaster. This includes expenses like hotel stays, additional mileage, meal costs, etc.
Do I Need Flood Insurance in Florida? Where Can I Buy It?
Seeing as Florida experiences flooding more than any other state, it's a smart idea to purchase flood insurance for coverage against damage from natural waters. Anytime your home or your stuff is damaged by rising waters, it's excluded from your home insurance policy. Without a flood insurance policy, you're left having to pay for the damage out of pocket.
Flood insurance is most commonly purchased through the National Flood Insurance Program (NFIP). This program is managed by FEMA and must be purchased through a certified insurance agent. Since just one inch of floodwater can cause up to $25,000 in damage, flood insurance is something you don't want to wait to purchase.
The NFIP provides insurance for buildings, the contents in a building, or both. Flood insurance is also available through private sellers. An agent can help you determine the best place to purchase flood insurance.
Why Work with a Florida Independent Insurance Agent?
Homeowners in Florida face significant risks of water and flood damage. Understanding what coverages you have in your home insurance policy and where you need to supplement coverage starts with a Florida independent insurance agent.
Agents will chat with you, free of charge, to learn about your home and compare insurance quotes. They'll help set you up with a policy that covers your most valuable assets at a price you can afford. Agents even have your back if you need to file a claim. Work with a local agent today.
https://northwestraingutters.com/5-gutter-problems-mean-water-damage-disaster/
https://www.fema.gov/flood-insurance
https://floridafloodinsurance.org/flood-history
https://floridafloodinsurance.org/flood-facts
©

2023

, Consumer Agent Portal, LLC. All rights reserved.