What Does Condo Insurance Cover in Florida?
March 8, 2020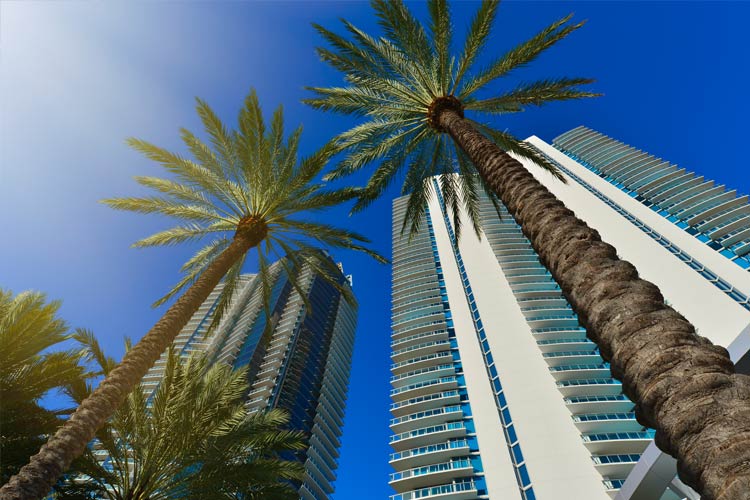 Condominium owners in Florida face the same risks as all homeowners. Anyone's belongings can be lost to fire or theft, and anyone can be sued for causing injury or property damage to someone else or their property.
Your condo owners association has insurance, but it will not cover your belongings inside of your condo unit, and likely won't cover a guest who gets injured inside of your unit either.
You need to provide for your own protection against these risks or you could face serious financial consequences.
What is Condo Insurance?
Condominium insurance is different from renters insurance and different from regular Florida homeowners insurance. Condo owners have unique insurance needs. Typically they need to insure only a portion of the building in which they live and their personal property, while the condominium owners association provides coverage for the rest.
Your condo owners association will carry an association master policy, which insures the building(s) and the common elements of a complex. The association master policy provides coverage for property damage that occurs to the common areas, as well as liability coverage for claims and lawsuits when someone gets injured on the property.
The condo unit owners are responsible for insuring everything within the four walls of their individual units, with the specifics depending on the by-laws of the condominium owners association and the association master policy.
What Does Condo Insurance Cover in Florida?
Most association master policies (the policy that is purchased by the association and that covers the common areas of the complex) will fall into one of the three following categories. You must know what type of coverage your association master policy provides in order to purchase the right insurance for your unit.
Bare walls coverage: This insures the basic elements of a building's structure (walls, roof, floors, elevators), but requires the unit owners to obtain coverage for interior elements like countertops, bathroom and kitchen fixtures, flooring, appliances, carpet, cabinets, wall covering, and other items within individual units. Owners might also need to purchase coverage for the interior walls of their units.
Single entity coverage: This insures the basic structure and certain items within individual units other than the owners' personal property. Items not covered include improvements made at an owner's expense, and builder-installed items like countertops, fixtures, carpeting, and so on.
Modified single entity/all-in coverage: This protects fixtures, installations, or additions/improvements within the interior surfaces of the perimeter — walls, floors, and ceilings of individual units. Unit owners have a more limited need for coverage under these types of association master policies.
There can be many variations within these basic types of association master policies. You need to know what you own when you buy the unit, and then with the help of an independent insurance agent you can determine how much coverage you need for your personal property and for any structural elements that you need to purchase coverage for.
Like homeowners insurance, condo insurance covers your property when it is lost, damaged, or destroyed by certain covered perils. In general, condo insurance covers damage caused by:
Fire and smoke
Explosions
Wind and Hail
Theft
Vandalism
Lightning
Burst pipes
There may be additional covered perils depending on the policy that you buy. A condo policy also provides liability coverage for instances where you cause an injury or property damage to another individual.
What Does Condo Insurance Not Cover in Florida?
The association master policy typically covers certain common areas of the complex as well as injuries and property damage to visitors. For that reason, your own condo insurance policy usually will not cover:
Damage to the exterior of the building (e.g., you won't be responsible for paying for repairs to the siding or the roof after a strong thunderstorm)
Damage to common areas and shared amenities (e.g., tennis courts, swimming pools, elevators)
Injuries sustained in common areas (e.g., a guest slips on an icy sidewalk and is injured)
Florida condo insurance typically excludes certain perils from coverage, including:
Earthquakes
Floods
Intentional acts
Nuclear hazards
Birds, rodents, and insects
Regular wear and tear
Sewer backups
What Are the Benefits of Condo Insurance?
Florida condo insurance helps you pay to repair the inside of your unit after a fire or another serious property loss. It can help you replace damaged or stolen belongings, and it also covers liability claims if a guest is injured in your condo unit.
Can I Afford Condo Insurance in Florida?
Your condo insurance might cost anywhere from $100 to $400 per year, depending on a variety of factors, including:
The crime and weather risks in your ZIP code
The construction materials used in your condo
How much coverage is provided by the association master policy, and how much coverage you need to fill the gaps
The coverage options, coverage limits, and deductibles that you choose
Do I Need an Insurance Agent to Purchase Condo Insurance in Florida?
If you're shopping for condo insurance in Florida, working with a local independent insurance agent is your best bet. Florida Independent Insurance Agents aren't tied down to one insurance company. They can help you shop around for the best coverage at a price that fits your budget.
What's more, your independent agent will get to know you and your family and will be there for you at claim time. Your agent will guide you through the claims process and help you get your condo repaired and your life back to normal as soon as possible.
©

2023

, Consumer Agent Portal, LLC. All rights reserved.