How Much Does Car Insurance Cost in Florida?
August 5, 2021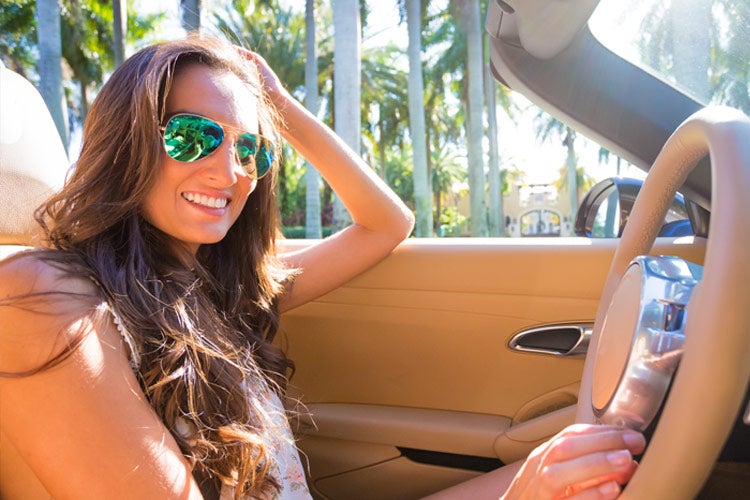 Florida drivers can expect to pay more than most other states for car insurance, but it's still required in order to register your vehicle.
Fortunately, a Florida independent insurance agent is an expert in car insurance and can help you shop for affordable policies that still provide great coverage. Here's what you can expect to pay for auto insurance in The Sunshine State.
How Much Does Car Insurance Cost in Florida?
Florida ranks number five in the United States for the most expensive car insurance premiums. The average Florida driver will pay $1,742 a year for car insurance. This is $431 above the national average rate of $1,311.
While the average is high, every driver is different. Working with a Florida independent insurance agent is the only way to get an accurate idea of what your personal premium costs may be.
Average monthly cost of car insurance in the top 5 cities in Florida
Gainesville - $124
Fort Lauderdale - $198
Jacksonville - $160
Naples - $153
Melbourne - $154
Tallahassee - $130
How Can You Calculate Car Insurance Rates in Florida?
Car insurance rates are calculated using a variety of factors. When you purchase insurance you'll be required to have the state minimum amount of coverage and you can purchase any additional coverages.
Everything from the type of coverage to where and how you drive your car can impact your rates. The most common things insurance carriers will consider include:
Location of where you'll be driving your car most
Your driving record
Make and model of your vehicle
Age of your vehicle
How frequently you drive
Your gender
Credit score
Ultimately, the more coverage you need and the more at risk you are of getting in an accident, the higher your insurance premiums will be.
"You want to make sure you're working with an insurance agent who has access to different markets and different companies selling car insurance," suggested insurance expert Paul Martin. "They'll not only be able to shop affordable quotes but will know which companies have a better reputation for handling claims."
Does Your Location Impact Your Rates?
Yes, location plays a major factor in car insurance rates for a variety of reasons. Insurance carriers will consider the theft and vandalism rates of not only where you live, but also where you'll be parking your car.
You could live in a very safe neighborhood in Miami, but if you work and park your car in a high-crime area, it could impact your premiums.
In one previous year, Florida experienced more than 41,000 motor vehicle theft offenses.
Florida car insurance sellers will also look at the likelihood of an accident occurring while you're driving. People who live in the city and deal with heavy traffic are more likely to get in an accident than someone who lives in a rural area.
Other Factors That Can Influence Car Insurance Costs in Florida
The biggest factors that can influence your Florida car insurance premiums are the state's insurance requirements, your age, and the make and model of your vehicle.
In general, younger drivers cost more to insure because they're more likely to get in an accident. The make and model of your vehicle are important because older vehicles without updated safety features will typically cost more to insure than those with high safety ratings.
Required car insurance in Florida
Florida is one of the few states that only requires property damage liability and personal injury protection (PIP) insurance.
Property damage liability: Pays for any damage that is done to another person's property while you or someone else is driving your car.
Personal injury protection: Will cover up to 80% of medical expenses related to an accident, whether you were the at-fault driver or not.
The state requires that all drivers have a minimum of $10,000 in property damage liability and personal injury protection insurance.
If you opt for the minimum amount of coverage, your insurance rates will be lower. However, Martin suggested purchasing more than this. "Unless you have a very old vehicle that is low in value or you have enough money so that a costly accident wouldn't financially impact you, I recommend purchasing full coverage including collision and comprehensive insurance."
Number of traffic-related fatalities in the United States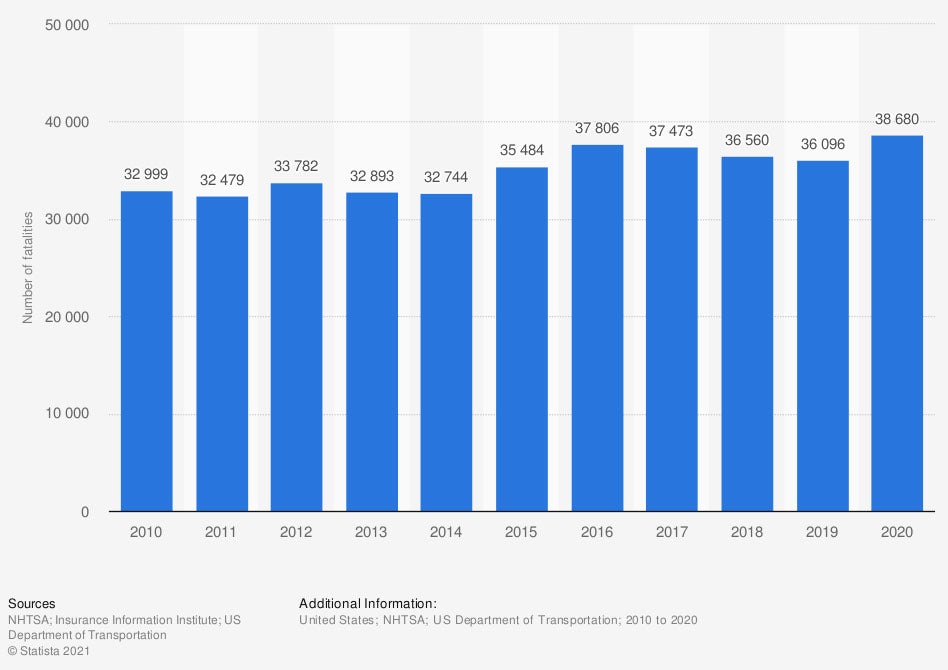 Traffic-related fatalities in the United States reached a high of almost 38,700 last year.
How a Florida Independent Insurance Agent Can Help You
Car insurance is required to operate a vehicle in Florida, but it can also protect you in the event of an accident. Not all car insurance carriers are created equal, which is why a Florida independent insurance agent is there to help.
They will chat with you, free of charge, to discuss your insurance needs. They'll shop multiple car insurance quotes and recommend proper coverages. Should you need to file a claim, they can help you do that as well. Start with an independent insurance agent today.
https://www.iii.org/article/what-determines-price-my-auto-insurance-policy
https://www.trustedchoice.com/l/florida/car-insurance/
https://www.flhsmv.gov/insurance/
https://www.fdle.state.fl.us/FSAC/Crime-Data/Motor-Vehicle-Theft
©

2023

, Consumer Agent Portal, LLC. All rights reserved.