FAQ: Does Homeowners Insurance in Florida Cover Mold?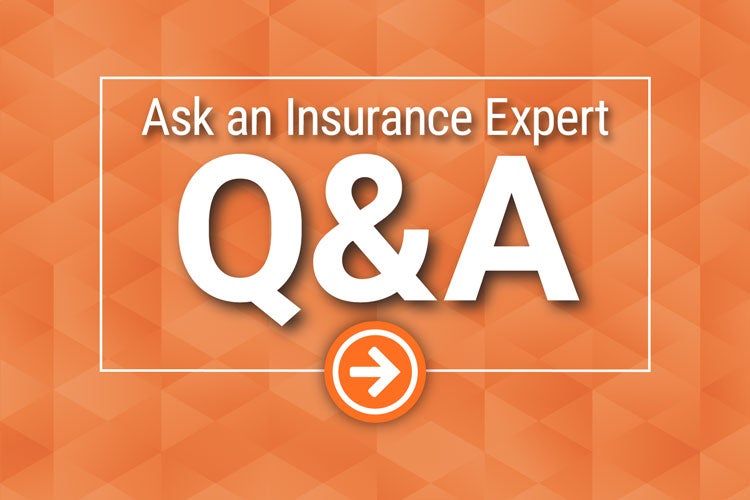 Table of Contents

Does homeowners insurance in Florida cover mold?
I just bought my first home in Florida, and I'm curious about what all is covered under my Florida homeowners insurance. I live in a humid climate, and mold can sometimes go unnoticed while the problem grows. Does my Florida home insurance cover mold?

The answer is that mold will sometimes be covered under your Florida home insurance policy, but not always. Mold damage may be covered in certain circumstances, but your coverage entirely depends on the cause of the damage.
For example, if the mold were caused by water damage from a sudden or undetectable leak in an appliance (e.g., dishwasher or washing machine) you'd likely have coverage.
But if mold grows under your roof shingles or in your attic because of a poorly maintained roof, or if you fail to run a dehumidifier in your Florida home and mold grows as a result, homeowners insurance will not help you pay for repairs.

When does homeowners insurance in Florida cover mold?

Mold can be caused by a variety of problems, from a single damaging rainstorm to burst pipes, appliance leaks, and simply living in a humid climate like Florida. The cause of the mold is the answer to when and how it will be covered by your Florida home insurance.
Generally speaking, sudden, accidental damage is typically covered, while regular maintenance issues (or failure to maintain or make timely repairs) are not.
The dwelling coverage portion of your homeowners insurance policy protects your home's structure from a variety of "covered perils," or causes of loss. Florida home insurance typically covers mold if it is caused by one of these covered perils. According to the Insurance Information Institute, typical covered perils include:
Fire and smoke
Lightning
Windstorms and hail
Explosions
Vandalism or malicious mischief
Damage from an aircraft or vehicle
Theft
Falling objects
Weight of ice, snow, or sleet, or water damage due to ice, snow, or sleet
If your mold damage is covered, your insurance will probably pay for some portion of the detection, cleanup, and repairs.
Remember, sudden and accidental incidents are likely to be covered, while preventable, long-term problems that could have been avoided with simple maintenance are not. So you'd likely have coverage if your dishwasher has a small, undetectable leak that causes mold beneath it and behind it, the dishwasher is not old or poorly maintained, and you stop the leak as soon as it is detected, but not in time to prevent mold from forming.
But if you live in a humid climate and fail to run a dehumidifier or properly maintain your roof, mold that forms as a result of those actions is not likely to be covered by your home insurance policy.
One of the most important things to remember is that flooding is not a covered peril under your Florida home insurance policy. That means that mold that results from flooding would not be covered either. (If water comes in through an appropriately maintained roof during a storm, that's a different story, and any resulting mold damage would likely be covered.)

If my Florida homeowners policy doesn't cover mold, what will?

Even if you have covered mold damage, it doesn't mean that you won't have to pay anything out of pocket, and you might still have to find other ways to pay for detection, remediation, and repairs.
Eliminating mold damage can be very expensive. In some cases, it can cost from $15,000 to $30,000 to remediate mold. Many insurance companies limit the amount they will pay for mold damage, even if it is caused by a covered peril. Most insurance companies cap mold remediation coverage to between $1,000 and $10,000. Other insurance companies will only pay for certain mold damage expenses, such as cleanup, but might exclude coverage for testing and remediation.
It's a good idea to be familiar with your Florida homeowners policy and how it covers mold, and what coverage limits apply. And of course, you'll have to pay your deductible before your coverage kicks in, even if your claim is covered.
If your Florida home insurance policy limits or excludes mold coverage, you might be able to purchase a mold insurance endorsement. A mold endorsement would increase your coverage limits or the types of expenses that are covered. But be aware that a mold endorsement will be more costly in humid climates and for older homes. Because Florida is humid and you are at a higher risk for mold damage, mold insurance may be more difficult to obtain and may be more expensive than it is in other parts of the US.
A Florida independent insurance agent can help you learn more about mold coverage in Florida.
https://iii.org
©

2022

, Consumer Agent Portal, LLC. All rights reserved.